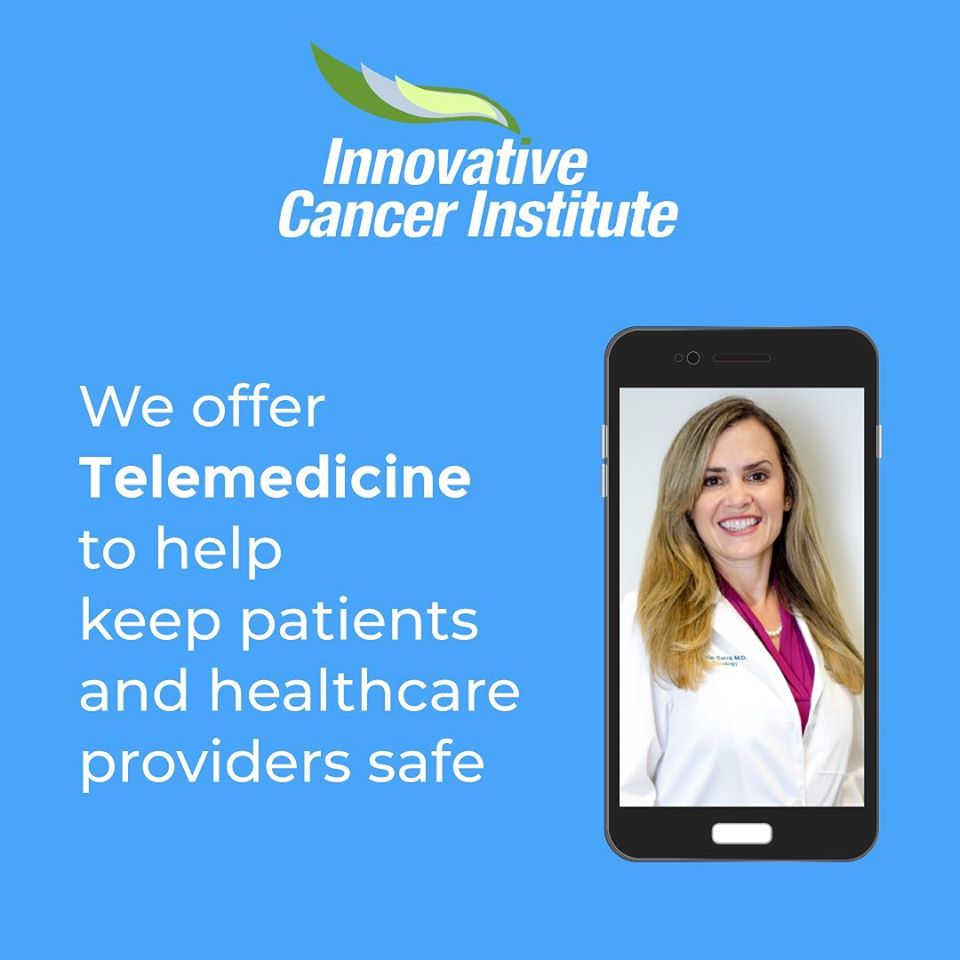 Innovative Cancer Institute – Telemedicine
We are proudly offering Telemedicine as an option for consultations, second opinions and follow-ups. Our Doctor Allie Garcia-Serra is looking forward to connecting with you. Call us to set up an appointment today 305-669-6833. And remember that at ICI, we will remain OPEN to continue treating our patients.
Innovative Cancer Institute is now offering Telemedicine, a virtual solution that gives you access to a private, secure video appointment. You can now receive care in the comfort of your home. Our doctors are now available for virtual visits.
Once an appointment time is selected online or by phone, a Zoom meeting invitation along with instructions for the appointment will be emailed. Patients will be connected to one of our doctors.