Welcome To The Innovative Cancer Institute
Beyond state-of-the-art technology and internationally recognized doctors, our experienced team focuses on quality of life and providing compassionate care in a comfortable, welcoming and modern atmosphere.
Our new treatment center:
The Northern Division of Innovative Cancer Institute has recently opened its doors in Hialeah.
Conveniently located at the corner of 96 West 21st Street and 1st Avenue at Hialeah it is ready to serve the patients from Hialeah and surrounding communities.
We are excited to bring to them the same personalized care using the state-of-the-art equipment
Our Mission
Innovative Cancer Institute is dedicated to delivering the best cancer treatment to all our patients with compassion and care, using the most advanced technology available.
Don't get lost in a hospital, at ICI we take your Cancer personally
"You have cancer" are the three scariest words you can hear, but do not despair, you have options. 
You can seek cancer treatment at a large hospital network or you can go with a private practice.  At ICI what we offer is the best of both worlds.  We offer the same if not better state of the art technology, cutting edge treatments and service that you find in major hospitals but in a family practice environment that is more manageable, friendlier and takes care of you holistically.
​
​
Bigger isn't always better. Hospitals and large cancer centers tend to have longer wait times, more delays in scheduling appointments, longer periods between tests and results, and are less likely to provide you with a full range of options.
At ICI we don't see patients as numbers instead we see them as family and our entire staff is there to help our patients through this difficult time.
At the Innovative Cancer Institute we guarantee to schedule your first appointment within 48 hours.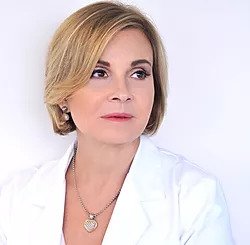 Dr. Beatriz Amendola
MD, FACR, FASTRO, FACRO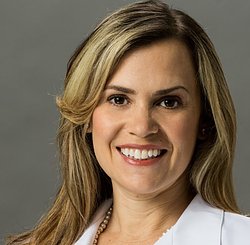 Dr. Allie Garcia-Serra
MD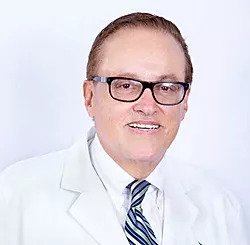 Dr. Marco Amendola
MD, FACR
Why Choose radiation for your treatment
Our technique delivers high precision, image-guided Radiation Therapy that allows us to protect adjacent organs, while eliminating the cancer without surgery.
Radiation therapy is just as good at eliminating cancer as traditional treatments like chemo and  surgery but have many unique benefits:
It's much faster and incredibly more convenient when compared to surgeries-
It's completely safe as the radiation is highly targeted, no other organs or tissue are ever at risk-
The cosmetic results are excellent
And it's often better at minimizing chances of recurrence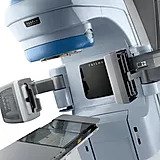 Radiation Therapy
Radiation therapy is a cancer treatment that uses high doses of radiation to kill cancer cells and stop them from spreading. It is highly effective and completely safe. In fact 60% of cancer patients receive radiation therapy as part of their care, either alone or combined with other therapies.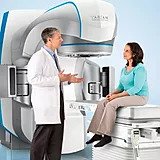 Radiosurgery
Radiosurgery is a very precise procedure utilizing targeted radiation in large doses to destroy tumors. It is noninvasive and very effective alternative to surgery or conventional radiation therapy for treating tumors and other medical conditions.
Advanced Radiotherapy techniques include:
​Halcyon 2.0TM Radiotherapy
Partial breast radiation
Prone breast radiotherapy
VMAT/RapidArcTM
EdgeTM Radiosurgery
External beam radiation
IGRT/IMRT
APBI Brachytherapy
I found all the staff to be extremely knowledgeable and dedicated.Doctor Amendola wasted no time in developing a plan for me .  Doctor A also gave me "one on one" time to explain the procedures
All in all, I feel very fortunate that I came to this particular Institute.
First rate care with a sense of family. Thank you all for lifting me up in my weakest moments.
I am so glad I found Dr. Amendola's cancer center. It surpassed my expectations. The doctors and staff are so sweet and helpful. I would recommend it to anyone who needs cancer treatment in a heartbeat.
Opening Hours
Monday – Thursday  8AM – 5PM
Friday    8AM – 4:30 PM