Our Mission
Innovative Cancer Institute is dedicated to delivering the best cancer treatment to all our patients
with compassion and care, using the most advanced technology available.
Innovative Cancer Institute
Innovative Cancer Institute (ICI) was founded in July of 2008 by Doctors Beatriz and Marco Amendola, two Board Certified Doctors, each with over 35 years of experience.
Together, they built ICI to be a cancer center where doctors and patients could find state-of-the-art technologies and minimally invasive treatments maintaining a small practice environment while treating patients like family.
At ICI we have the best of both worlds, technology that typically only massive centers have and yet we have a small practice environment where take care of patients like family -we don't specialize in volume of treatments, but quality of care.
And that's why we have a perfect 5 star rating with over 50 google reviews!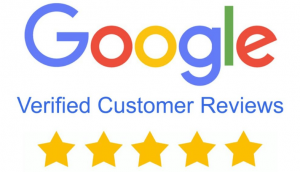 Innovative Cancer Institute Difference:
We are Board Certified Oncologists committed to you and your patients; we will always deliver on our
We guarantee that we will see your patients within 48 hours or sooner.We guarantee that we will see your patients within 48 hours or sooner.
We can initiate any cancer workup and expedite care as all our doctors are Board Certified Oncologists, while keeping you connected to your patient.
Your patients will be treated in the comfort of our outpatient center without any of the typical hassles encountered in large hospital facilities.
We take most insurances, including those our competitors won't.
We set the trend for state-of-the-art treatment technologies and are the first in Florida with a Halcyon 2.0 System from Varian.